Our Services : a 3-Step Process
At C.L. Smith Construction, Inc., our services go beyond actual home construction. Many property owners today know what they want in a home, but need assistance in selecting or designing a plan that best suits their needs, home site and budget. Cameron enjoys being involved from the initial planning stages and feels that he can provide the direction that many of his clients desire. He will take his clients through a 3-step pre-construction process that results in the perfect home for you and your family.
Step 1 : Getting to Know You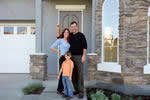 At the initial meeting, Cameron will become familiar with your needs and ideas in a home. In addition, he will visit your home site to help you determine the best way to position your home. The following will be taken into account:
Desirable trees
Sun orientation
Lot shape and width
Access to garage
Other terrain features
Step 2 : Selecting a Home Plan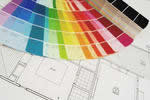 Once a workable "footprint" for your home has been determined, we will assist you in selecting a home plan. If you are unable to find the perfect plan, we will arrange a meeting for you with a local designer. Not only will you get exactly what you want in a floor plan, but any special features of your home site can be taken into consideration. In addition, Cameron will make cost suggestions through the preliminary design process that will keep you within your budget.
Step 3 : The Architectural Review Board (ARB)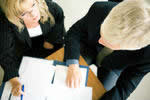 The final step before construction can begin is taking your plan and material selections through the community Architectural Review Board (ARB). There are two ARM meetings that Cameron will attend, preliminary and final. The preliminary meeting occurs once the designer has completed the initial plans to your satisfaction. This will enable the ARB to identify possible elevation concerns and make suggestions.
As the plan is being finalized and approved, Cameron will assist you in selecting your material samples for the final ARB meeting. Such materials include:

Type of brick or siding
Paint colors
Windows
Roofing
Other exterior requirements
Setting a Construction Schedule just for you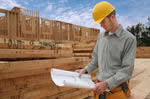 Once the plan has been finalized and approved (this process usually takes 6-10 weeks), construction on your home can begin! We will provide you with a construction schedule that will enable you to follow the progress of your home. In addition, you will receive a selection schedule that will inform you when decisions need to be made regarding fixtures, accessories, and other materials. Along with your schedules, you will receive a list of all vendors and a map of their location.
We hope that our structure and guidance will make your home building experience a simple and enjoyable process!