About Us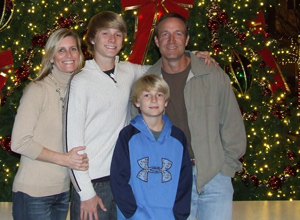 Over the past 25 years, my construction company has built a wide variety of homes in and around the Brunswick County area. Since becoming an Energy Star partner in 2004, I have been on a mission to stay on the cutting edge of advanced construction methods and green building practices. I have received my Certified Green Professional (CGP) designation through the NAHB, and have traveled to numerous green building conferences and seminars to further expand my knowledge. In addition to Energy Star, I am currently working with 3 other Green certification programs that include LEED, NAHB Green, and NC Healthy Built Homes.
While becoming well versed on many phases of green building, my primary focus has been on energy efficiency and indoor air quality. While building an efficient home may add to the initial cost, the result will be long term savings with added value and comfort to your home. Indoor air quality is a very important aspect of your home as well that often gets overlooked in the construction process. I educate my clients about the many green practices and products available to them and help "value engineer" each home by offering a variety of options.
Many people are apprehensive about the homebuilding process. I like to get involved early in the planning stages and assist my clients in making the process seamless. Through initial correspondence we will determine the size, style, and features you desire in your dream home. With this information, I will search my inventory of plans to see if I can find a close match. If we determine a custom design is the best option, I can assist you by working with one of our local designers to create the perfect home to suit your lifestyle. By being involved with the home design, I can offer my clients sound construction advice to help keep their home within budget.

Whether you desire a cozy cottage or large estate home, a commitment to quality and customer satisfaction is our top priority. We are pleased to provide you with a long list of our happy homeowners. We look forward to making your home building experience an enjoyable one.
Cameron L. Smith
C.L. Smith Construction, Inc.